Kiki
This girl is a diamond!  Not a diamond in the rough either!  You can put a child on her, or even let them lead her to the pasture.  She is a dream.  She is looking for the right  home, one where she will continue getting the love and attention she deserves!! 20+, but don't let that fool you! 🙂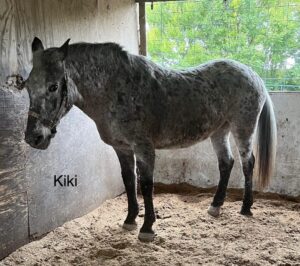 Fred
Meet Fred – the head of the Flintstone Family that has come to the rescue.  He is the largest of the donkeys and would probably be considered a small standard, we will get them measured soon.  Fred was a stud and gelded on 9/27/2021, brought up to date on all his vaccinations and deworming.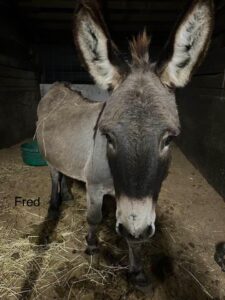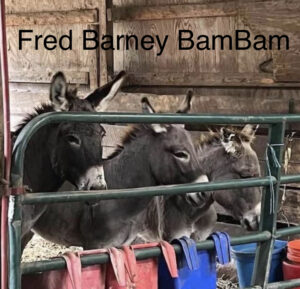 Barney–ADOPTED!
Barney is approximately 17 years of age and a small donkey.    He was gelded 9/27/2021 and brought current on his vaccinations and dewormer.  We feel he would make a darling friend to other equine and deserves the very best after his lack of love and attention.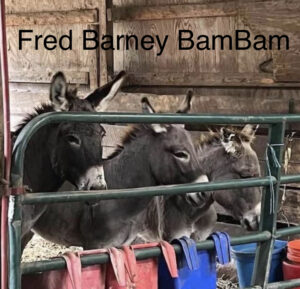 Bam-Bam-ADOPTED
Little donkey gelding who is approximately 6-7 years of age, Bam-Bam is now gelded and learning to be loved! He is now trimmed and up to date on all vaccines and wormer.
gelded 9/27/2021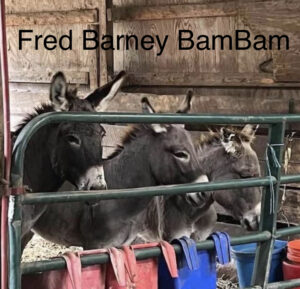 Lacey – Gone To Training
This mare is going to take some work.  She came from a hoarding situation and had no training prior to coming to the rescue.  She is very sweet, but requires training, we would recommend her going to an established trainer before going home.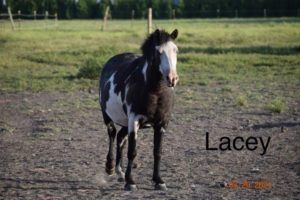 Gemini – gone to training!
This young mare is not yet trained under saddle, however she is broke to halter, catch (most of the time), lead and stand for the farrier.  She is very gentle and willing.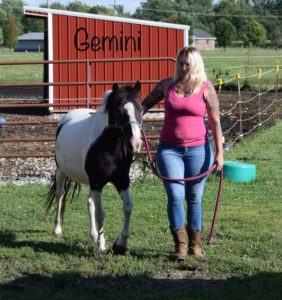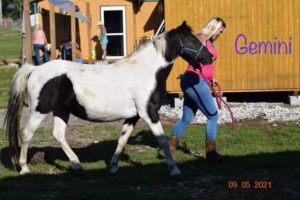 Shadow  
16+/- yr old Arabian Gelding
This boy has a lot of training on the ground. He stands for the farrier, bathes, leads, loads.  His owners were older and knew it was time to find him the right home.