Gucci
Gucci is a darling coming two year old (est by vet) who for her age, has very good manners and has been handled and has age appropriate training.  She halters, leads, stands for grooming, stands for farrier, loads into trailer and is ready for someone to start her on more groundwork.  We were told she was a pony, however she could possibly be a smaller size horse.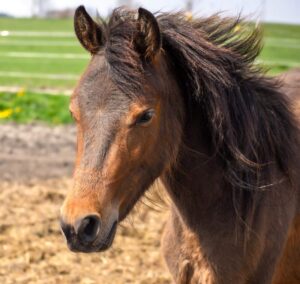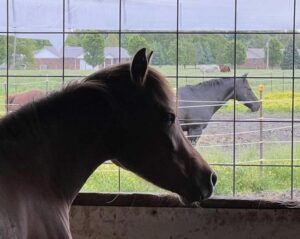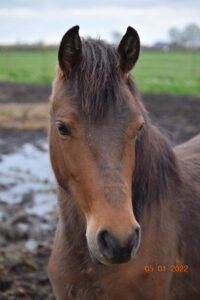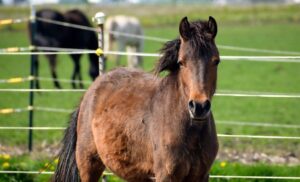 Duncan
18 +/- yr old Standardbred gelding, came  in after being dumped on the side of the road.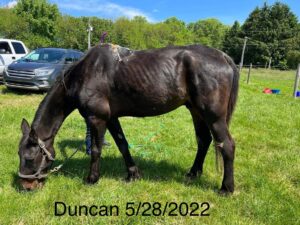 Duncan getting water therapy on 6/6/2022
Daisy

16 yr old said to not be trained, but leads, loads, stands for farrier, very nice mare – working on getting muscle and no hay belly!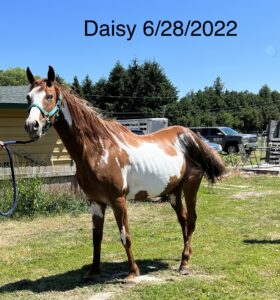 Ellie –
6 yr old mare, said to be green broke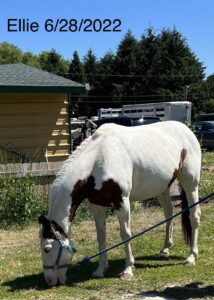 Bella 
19 yr old Miniature horse mare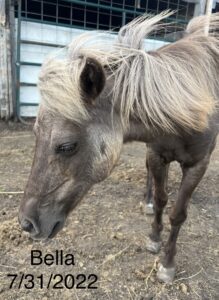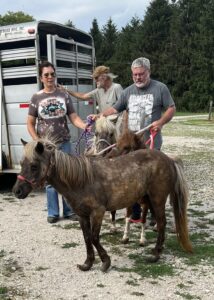 Razzle
13 year old miniature horse mare